I just have to say I am in love with this product and the smell. After being on the Hawaiian Tropic site and looking at this product, it so made me want to get it and I did. Love it!! Great for the summer. Did I tell you how much I love the smell?! I love it, lol. At first all I could smell was like a coconut-ly smell. After using it more and more, I could now smell the yumminess of lime, lol. The two together is awesome. Lime and Coconut.

I use it on a daily base. This is definitely going into my beach bag when my beach trip in 2 weeks! *excited*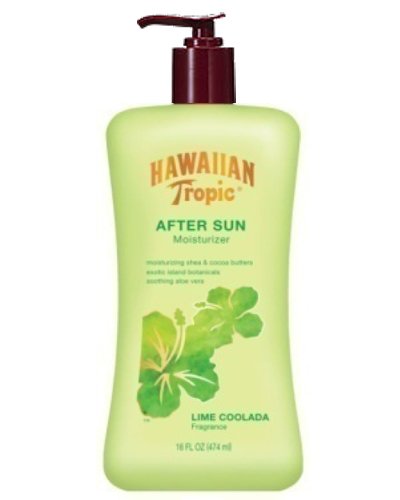 I also purchase their Sunscreen Sheer Touch SPF 30. Looking for some sunscreen, I thought I give this a try. I love the smell once again. Coconut-ly and not that smell of suncreen, if you know what I'm talking about.




http://www.hawaiiantropic.com/SkinBeauty/SkinBeauty.aspx#8747

Well I hope everyone is enjoying their summer so far and Happy Father's day to all!